Shopping Cart
Your Cart is Empty
Thank you for your business!
You should be receiving an order confirmation from Paypal shortly.
Exit Shopping Cart
Click this text to start editing. This block is a basic combination of a title and a paragraph. Use it to welcome visitors to your website, or explain a product or service without using an image. Try keeping the paragraph short and breaking off the text-only areas of your page to keep your website interesting to visitors.
Photo Booth Rental

2 Hours
Please fill out this form to complete your order.

Photo Booths offer a great way to keep your guests entertained at your event. Our professional enclosed photo booths come with an attendant to set up, assist guests with taking photos and tear down at the end of the evening.
Each time you rent a photo booth, you get a TON of silly and fun props. Gangster signs, Funny hats and mustaches, sunglasses, and more! The even better thing-UNLIMITED PRINTS! Guests can go through as many times as they wish.
Is there an extra charge for set-up and tear-down?
No. If you hire us for 4 hours and your event starts at 7 PM, the Photo Booth will be ready by 7 PM and last until 11 PM. If you require us to set-up more than an hour prior to rental time we may charge an early set-up fee.


Will someone be at my event to take care of the Photo Booth?
Yes. A professional Photo Booth Specialist will be at your event, the entire time, to make sure everything runs smoothly.
Click Here to Add a Title
What is the maximum amount of hours that I can rent the Photo Booth?
There is no limit on how many hours you can rent the Photo Booth. We offer 2, 3, and 4 hour packages with the option to add more hours.
Can we provide custom logos or designs for the customization of our print outs?
Yes. We welcome any logos or special designs for customization of print outs. We have Graphics available and add to the list regularly. You will be able to preview your design and make any changes in advance of your event.
Is your Photo Booth portable?
Yes. Our uniquely designed Photo Booth is extremely portable. It can go up and down stairs and fit in tight spaces. The booth measures 6'x6' and when we add props that space requirement grows. In order to maximize the fun, allow room for your guests to mill around picking out props and then looking at their freshly printed photos.

Click Here to Add a Title
I need the booth set up two hours before my reception because my ceremony and reception are at the same place. How much do you charge for idle hours?

This happens quite frequently. We charge $50 extra per hour of idle time. Some customers choose to have the booth run for a one hour cocktail hour. Have it idle for an hour during dinner and then have it run for a couple more hours during the reception as well.
What is your policy on tipping?
We say thank you! Ok seriously, tipping is not required or expected. We do not factor tipping in to the pay structure of your attendant as with other service oriented businesses like restaurants. If you feel the booth and your attendant are deserving of a tip, then it is always appreciated.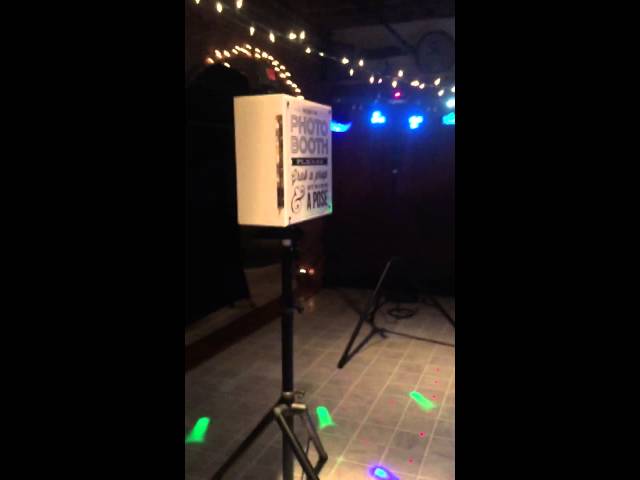 Corporate Functions, Non Profit Functions, Fall Festivals, Proms, Homecomings, Reunions, Kids Parties, Birthday bounce house Parties, Celebrations, Children's Birthday Parties, Christenings, Christmas Parties, Church Services, Community Events, Conventions, Country Clubs, Festivals, Fund Raisers, Graduation Parties, Grand Openings, Car Dealerships, Picnics, Company Picnics, Private Parties, Sweet Sixteen Parties, Reunions, Baby Showers, First Birthdays, Temples, Church Bazaars, Church Festival Ideas, Church Festival Games, Church Bazaar Ideas, School Event Games, Planning, Christmas Parties, Halloween, Birthdays, Winter Parties, Spring Parties, Field Days
Planning a birthday party? Fundraiser? Charity Event? Company Picnic?
You might want to consider renting a Bounce House! They are a safe, fun and cost effective way to offer entertainment to children (and adults!) for practically any type of event/gathering.
/